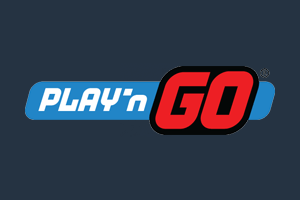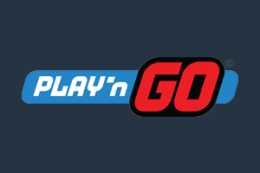 Over the years, Sweden has become an unlikely breeding ground of activities in the online gambling industry. It is not necessarily because the country has any direct connection to online gambling regulation and licensing, but more of an accident of workforce and reflective of the landscape. This landscape is based on the support services and games development for the online casino niche. Since online casinos are greatly dependent on third party software developers for their companies, huge organizations have grown to service the Swedish market. One notable name in the industry is Play'n Go!
This Swedish based company is hugely popular and offers players a fantastic array of games for both mobile and online players. As a matter of fact, Play'n Go is one of the most sought-after online casino software companies, indicating just how much players have become interested in their games. In addition to powering online casinos independently, Play'n Go outsources their software to other software brands such as Microgaming and NetEnt.
While the company has plenty to offer in terms of games, their slots are undeniably the most outstanding and marketable. They combine bright colours and action packed themes that are accompanied with fantastic in-game features, bonuses, jackpots and high RTPs. If you'd search online why more and more people are playing Play'n Go slots, you'll realize it's because they tick all the boxes above and that because there is always a new or interesting release from the company!
Gaining traction and fans amongst hardcore devotees, casual and occasional slot players, Play'n Go has deservedly earned its reputation as one of the best software developing companies in the industry. But how did they do this? And which of its games should you bother to try out? Stay put as we take you through the company's history, its outstanding games, the best Play'n Go casinos to visit plus offering you a host of other useful information regarding the company.
---
Top Play 'n Go Casinos
CASINO SITE
SIGN UP OFFER
GAMES
VISIT


---
What You Should Know About Play'n Go
It all began more than two decades ago in Växjö (you pronounce this as "VECK-shuh"). Växjö is an upcoming university town located in Sweden. It is dotted with crystal blue lakes and tall pine trees, which make up a perfect environment for a software developing company. A small team of 'computer geeks' – as they describe themselves to date – in their early 20s founded Play'n Go. However, at the time of founding the company, they were acting as consultants for some of the already well established companies.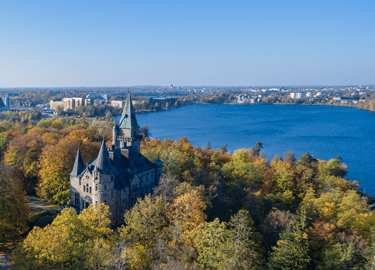 After working for decades as consultants, the 'computer geeks' came to the realization that they had the talent and knowledge, which could be used in so much different ways. They then decided to start using it to offer companies state of the art systems and software as well as other entertainment solutions. This was in 1999 and it marked the beginning of an era for Play'n G.
While their main offices remain in Växjö, they've gone international and now have branches in several countries, including Hungray. The company is also licensed to operate in several jurisdictions including Alderney, Malta, and the UK. Just recently, they also started a filial in Manilla, Philippines.
---
What Has Been The Driving Force Behind The Company?
Play'n Go was started with one main objective – to enable companies to offer a unique, fun and entertaining gaming experience. And given that the team had firsthand knowledge of what would intrigue players, they had an easy time selling out their concepts and ideas to some of the big companies (NetEnt and Microgaming mostly), which at that time were also in their first years of operation.
As already stated, the team focused on offering state of the art systems and software. So instead of offering the complete package, their focus was on the creative and technical side of things. They left other aspects – branding, sales and marketing – to the parent companies that they partnered with.
---
Going Solo
Where Play'n Go shares so many similarities with other companies – such as NetEnt, Playtech and Microgaming – is that they started off in the 90s. An era that's usually described as the dotcom boom! In 2005, the company became so successful in developing their games that in 2005, that they decided to go on a solo venture and start developing their games. The parameters at that time changed. Not only did it mean that they'll take full ownership of their product(s) and picking who to partner with, it also meant that they were responsible for marketing and selling their games.
How well did it go? Well, it went as expected. They developed a number of slot games, which were then launched at Thrills.com – the first ever online casino they powered in 2013. Since then, they've been on an upward trajectory, bagging several international awards in the online casino industry, as well as receiving certifications from several bodies including the UK Gambling Commission, Malta Gaming Authority, BMM Testlabs, and Independent Betting Adjudication Service (IBAS).
Why Play'n Go?
There are several reasons why anyone would want to play Play'n Go games. They describe themselves as 'Gamers at Heart', which means that they set their sights in developing fantastic games from the angle of players, rather than necessarily for the casinos. There is no denying the fact that online casinos are their customers, and they are responsible for offering the platform, where the games accessed. However, Play'n Go has to meet the player's needs by offering games that are technically solid and alluring to the player. These two aspects plus incorporation of entertainment value into the game has kept Play'n Go going for years.
Play'n Go Game Account Toolkit
The other feature that makes Play'n Go game stand out is the company's game account toolkit ('GAT'). This is essentially software, which Play'n Go designed to specifically aid in a smooth integration of third party products. This software uses an open architecture style, which enables Play'n Go casinos to flexibly and independently integrate the Play'n Go games. To you as a player, it benefits you in that you are assured of a wide variety of Play'n Go products at the site.
---
OMNY® and Widget Features
OMNY® is yet another innovative feature that was unveiled at the 2018 ICE Gaming Conference. Basically, what it does is to enable you to transfer your game's progress across any digital or land based device through a standard user profile.
Another reason why you should want to play Play'n Go games is the availability of the games in the widget mode. Widget games are simply mini versions of some of their popular games, which have fully been integrated to Play'n Go casinos website. What makes them more special and outstanding is the fact that you can play these games in emails as well as the side banners.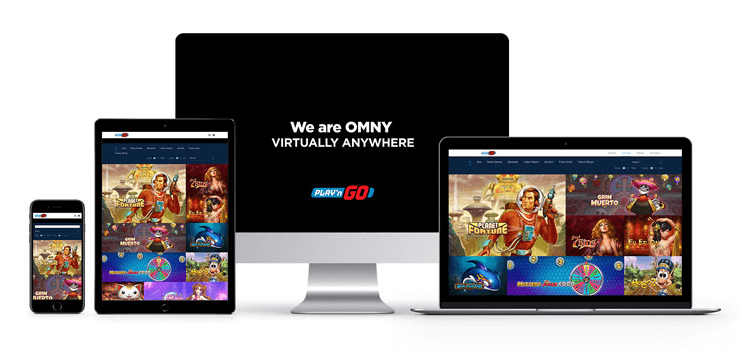 ---
Play'n Go Games Have Fixed Paylines
Are you tired of having to always pick the number of paylines while playing slots? Perhaps, you are one of the high rollers who would like to go straight into gameplay? Well, with Play'n Go slots, you don't have to! It is one of the few (if not the only one), which doesn't allow you to pick the number of paylines you'd like to activate. The game's reels are always fixed (mostly at 20) though there's the provision of deciding how much you'd like to spend per spin.
Pull back on a few of Play'n Go slots and you'll find some interesting features. The company was the first to ever create grid slots: 7×7 reel slots, which have cascading reels. These cascading reels allow you to win multiple times in one spin. Good examples of slots with these features include Viking Runecraft and Gemix. In the latter slot, you'll also come across an interesting Crystal Charge feature, which lets you blast away 20 symbols to receive more wins!
---
Top 10 Play'n Go Games
Since going solo, Play'n Go has managed to develop a good number of games, with a dozen of slots particularly standing out under its belt. Some of the most outstanding games that we wouldn't shy off to recommend to any player include:
---
The 5 Play'n Go Slots with the Highest RTP
The term RTP is simply an acronym for Return to Player. It is a figure that's expressed as a percentage and used to show the expected return to play after a certain number of spins. Online slots, including those developed by Play 'n Go tend to have RTP figure of between 90% and 99%. Titles found in the latter category are usually the most preferred as they tend to promise frequent payouts to players more. Below is a list of Play'n Go slots with the highest RTP figures.
Slot Name

RTP

Rage to Riches

97.12%

Piggy Bank

97.03%

Ring the Bells

97.03%

Gem Drop

97.00%

Mystery Joker

96.98%
---
The 3 Latest Games from Play'n Go
At the time of writing this Play'n Go review, there are more than 200 games to pick from. This is a good figure, especially for a company that only started developing its games in 2005. And while the catalogue may look expansive, Play'n Go are not showing any signs of slowing down. They've been busy, developing and publishing as many high quality, entertaining games as their competitors. And while there are usually more than 20 releases per year, this year, these are the games that you should try out.
Agent Destiny Slot – This was produced perhaps to match Microgaming's Agent Jane Blond
Annihilator Slot – If you were a big fan of Jeff Waters (from the Annihilator band) this is the game for you
Ring of Odin Slot
What Games Does Play'n Go Develop?
There's no denying the fact that Play'n Go's game portfolio isn't as stacked as that of other top software providers. Also, while they have a very huge selection of slots, these are not the only games that they develop. In fact, Play'n Go is a diversified company, one that offers other products that are widely sought after in the industry. They have table games, video poker games, card games, scratch card games and bingo games, all of which you can access in a matter of seconds.
The only niche that they are yet to explore is the live dealer section. However, seeing how every other company is jumping on board the live dealer niche, we predict that it will only be a matter of time before Play'n Go also starts developing such games.
---
Play'n Go Slots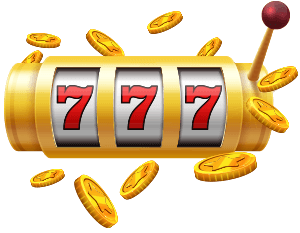 In Play'n Go slots portfolio, there are different types of slot games for your taking. Classic, video slots and 3D slots are all included in the game portfolio. These games come with different themes so that even if you prefer seasonal themed releases or action packed games, you can find something to suit you. Like NetEnt, Microgaming, Playtech and other top providers, Play'n Go has also ventured into the branded slots. It's something they've been doing but it wasn't until their release – Annihilator Slot – when they really made a statement.
As already stated, these games come with plenty of features – as discussed above – and can be played with all sorts of players. This is mostly because of the very friendly bet limits offered by the game.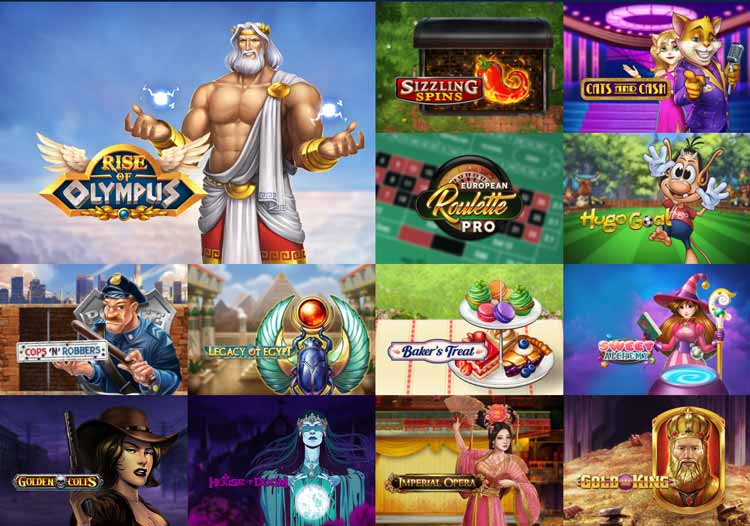 ---
Play'n Go Progressive Slots

There are only a handful of progressive jackpot slots in Play'n Go's portfolio. At the time of writing this Play'n Go review, you can play Progressive slots such as Speed Cash, Gunslinger, Gift Shop, Fruit Bonanza, Jackpot Poker and its sequel, Jackpot Poker MHBell of Fortune. Like any other progressive slot, to maximize your chance of hitting the big pot, it's advisable that you stake the highest bet on each game.
---
Play'n Go Table Games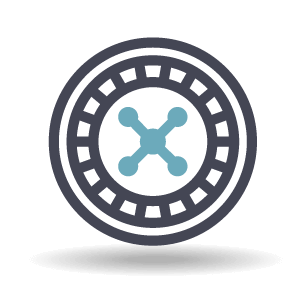 Play'n GO are relatively small fry when compared to their slot counterparts, but all the games bear the Play'n Go seal of quality. Roulette, blackjack and baccarat are what we'd like to refer to as the 'holy trinity' of online casino table games. And as you'd probably be thinking right now, they are all offered in different variations at the Play'n Go casinos. In addition to the arsenal, there are also poker games, which also come in multiple variations.
In total, Play'n Go table games are 12 (twelve), with Blackjack, Poker, Roulette, Baccarat and Keno dominating in that order. These games can be played in multiple languages, and in multiple currencies. They can also be played for free, before choosing to commit any real cash.
Looking for something out of these three categories? Play'n Go has 'surprise' games hidden up their sleeves. There are video poker games, scratch card games not forgetting to mention fixed odds and video bingo games.
---
Play'n Go Casino Mobile
Fun Fact: Play'n Go beat companies such as NetEnt and Playtech in joining the mobile casino niche?
While NetEnt and Playtech only launched their dedicated mobile platforms sometime after 2009, Play'n Go launched theirs as soon as they'd gone solo. This made Play'n Go one of the first mobile casino software developing companies, an area that they continue to thrive in.
The company now creates games that are suitable for play on tablets, smartphones, terminals and of course PCs. This means that you can play your favourite game interchangeably on the listed platforms.
Why is Play'n Go so good at mobile casino gaming?
Well, what the company does is combine their long experience in the online casino industry, with the latest and best technology available today. The result is high quality, modern and complete 'Multi-device consumption' games.

---
Latest Play'n Go Casino Bonuses
Play'n Go online casinos will look to provide whatever bonus that online casino players can find at the casinos. These bonuses range from welcome bonuses, free spins, reload bonuses, birthday bonuses, VIP bonuses, daily, weekly, and monthly offers. You'll be pleased to know that the majority of these bonuses come with very friendly terms and conditions that players can easily satisfy. And rest assured that once you've satisfied the terms and conditions, the bonus cash will instantly be credited to your account as per the agreement, no questions asked.
CASINO SITE
SIGN UP OFFER
GAMES
VISIT

---
Play'n Go Awards
The majority of attention-grabbing slot games shinning on the limelight have enabled Play'n Go software developer to shine at several international awards. In addition to winning coveted titles such as the 'Slots Provider of the Year' at events such as the prestigious International Gaming Awards, IGA (International Gaming Awards) Awards and SBC Awards, Play'n Go has also been nominated for several accolades. These nominations have come from the WIGs (Women in Gaming awards), Malta's iGaming Excellence Awards, EGR B2B Awards, Askgamblers Awards among many more.
---
Play'n Go FAQ
Are there independent Play'n Go Casinos?
Unfortunately, no! Play'n Go is only a software provider that specializes in developing and leasing their online casino games to casinos online. These online casinos are only referred to as Play'n Go Casinos because they offer Play'n Go casino games. In fact, the majority of them tend to have games from other software providers such as Microgaming, NetEnt, Evolution Gaming, Yggdrasil Gaming among others.
How do I pick the best Play'n Go Casino online?
This is usually a commonly asked question and its quite difficult to answer as it is an open end question. The definition of the word best varies from one person to the other. However, if we are to lay it down in the most common terms, blanketing most of the players preferences and best practices for the industry, the best Play'n Go casinos should have the following features:
Have a valid operational license issued by some of the best licensing bodies such as the MGA and UKGC
Have a stellar reputation among the players and industry players
It should of course feature all the games that you'd like to play
Be highly mobile optimized and easy to use on multiple platforms
Your security and safety should be your top priority at all times
How do I tell whether the Play'n Go Casino has all these features?
It is simple, visit the terms and conditions section, read through all the details before deciding to create an account. You should also go through the casino's privacy policy page. This is the section where the casino spells out how they collect information, what information they collect from you, how they use the information and what measures it has put in place to protect the information collected.
Can I always win while playing at the Play'n Go Casinos?
Unless you are a Leprechaun (you know they say as lucky as a Leprechaun), then it's not possible to win with every spin, hand played or dice rolled. However, given that all of Play'n Go Casino games are fitted with the RNG software, you can rest assured that you'll be getting 100% fair and legitimate result on every outcome.
What Play'n Go Games are highly recommended?
This is also an open ended question as players preferences vary from one person to another. Like picking the best Play'n Go online casinos, we'll also give you general answers that will point you to the right direction.
If you seek a game that will challenge you, try out blackjack MH, a premium casino game
If you have a huge bankroll (playing cash), you can try out the high paying, volatile slot games
If you like social game, where you can interact with other players, video bingo games by Play'n Go are the way to go