Back in the day, the machines didn't pay out real cash prizes. Instead, players would receive pricey rewards depending on the card combination. For instance, a pair of kings would see you receive free beers while a royal flush would guarantee you a box of cigars. The reward that you were awarded was determined by the establishment that you visited. Today, in this ever-evolving digital world, things work slightly differently. The modern slot machines are complex and cryptic boxes of wonders, full of state of the art graphics. And in this page, we are going to take you through all the basics about modern day slot machines. Information that we have prepared for you include:
Different types of video slot games online
Different slot game features
How to play slot games
Advantages and disadvantages of playing slots
Tips and tricks that will better your slots experience
How to choose the best slots casino
Important slot terminology
Answers to slots FAQs
So, there's no point waiting around, let's get right to it!
Different Types of Slot Machines Online
Understanding the different types of slot machine games is a crucial step towards ensuring that you get the most out of the online casino slot gaming experience. Whether you are visiting your local land based casino or playing online, your experience playing slots is going to be diverse and vibrant. The sheer choice and diversity of the various slot games can be awe-inspiring as it is appealing. To help you choose the best slot machine games online, we've briefly explained the most popular games that you are likely to encounter.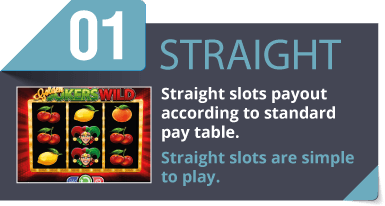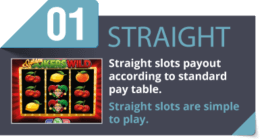 Back to Basics: Three Reeled Classics
3 reeled slots are also commonly referred to as classic slots. These games constitute slot machines developed between 1891 up to the early 1990s. If you've always preferred simplicity over excess, then these are the games that you should be playing. Most of these games have 3 reels and a single payline.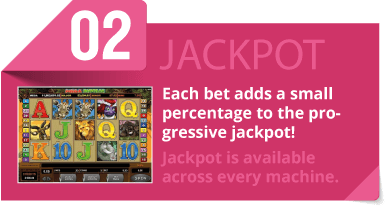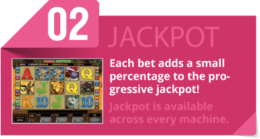 Power to the People: Jackpot Slots
This class of slot machines tend to attract players in droves because of the large, lucrative payout that they offer. There are two types of jackpot slots:
Flat jackpots: Those that have a fixed price amount
Progressive jackpots: They offer millions in cash prize to the lucky winner. Unlike the flat jackpot slots, progressive jackpots grow with each bet as each bet made at the casino sees a small percentage go towards the accumulating jackpot. This continues until the jackpot is randomly triggered to award the lucky player the prize money.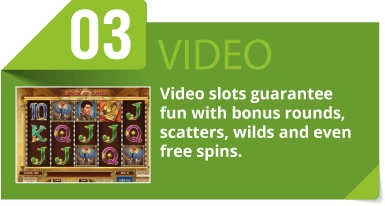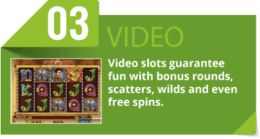 Modern Day Video Slots
Video slot games are the modern version of classic slots. The two main improvements seen in video slot games include more reels; 5, 7 or 9 reels as well as multiple paylines, which could be anything from 10 up to 2054. These games also come with plenty of cool in-game features such as wild and scatter symbols, plenty of free spins and lucrative bonus games.
You can also play 3D Slots
This is the new generation of video slot games. They feature crisp graphics, sleek animations and themes adopted from some of the trending topics and movies. The crisp graphics and sleek animations have been used to introduce depth into the games and captivate players. Betsoft is best known for designing 3D slots online.
Virtual Reality Slots
Technology: it's a marvel. Almost 15 years ago, technological innovations in the mobile industry and fast broadband meant that players could get to grips with their favourite slot games. Fast forward to 2019 and the next generation of slots in the United Kingdom is virtual reality slots.
No download
Nowadays, you can easily play slot games without having to download any software. Online casinos have developed no download slots so that you can instantly play them through your browser, without downloading any software or registering an account with them. All you need to do to have a remarkable experience is install the latest version of Adobe Flash Player to your browser.
Different Slot Game Features
The effectiveness of a video slot game depends greatly on the content featured in it. And with the rapid change in trends, it has now become a competition among software developers, with each one of them trying to get hold of as many players as possible. To achieve this, and continue to remain relevant in the industry, software developers come with different in-game features.
Even for the savvy casino players, it can really be difficult to keep up with all the new features in the 21st-century video slot games, but overall, they are categorized into the following sections.
Paylines
Ways to Win Features
In-game Symbols
In-game Bonus Rounds
Paylines
Paylines, also commonly referred to as winning lines or betting lines, is the line where all the winning combinations are formed. The traditional slot machines have one payline that run across the center of the reels. To win, you had to match three similar symbols on the line. However, with the advancement of technology, paylines have evolved from being in the horizontal position. They can now be found diagonally, trapezium, zigzag and many other forms.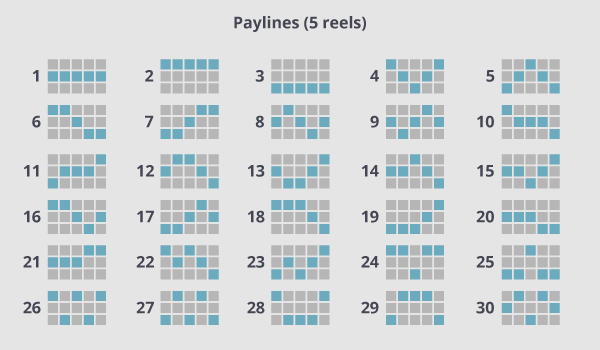 Ways to Win Feature
Traditionally, you had to form winning combinations on paylines as described above. This means that if you had the right combinations of symbols, but weren't aligned on an active payline, then you would miss out on your payout. This was one of the hard realities of playing jackpots back in the day until software developers introduced the 'ways to win' feature, which liberated slots from the tyranny of the paylines.
Ways to Win is broadly categorized into two. This include:
Win Left To Right: This means that your winning symbols have to be strictly aligned from left to right. You can see this feature in most of the video slot games including Guns 'n Roses, Lucha Maniacs and many others.
Both Ways Win: The 'Both Ways Win' feature is the complete opposite of 'Win Left to Right'. While the later confines you to left to right, both ways allow you to form the winning combinations from left to right and right to left. If you wish to understand how it works, you can try playing games such as Immortal Romance, Avalon, Burning Desire just to mention a few.
In-game Symbols
These are the most important features in the slot games online. They come in different shapes, sizes, and colours and software developers use them to reward you. A slot game is categorized as a classic game, as a 3D game or modern VR slot depending on the symbols it has. Some of the important symbols found in the game include the following.

Wilds Symbols
There are more than 5 kinds of wild symbols. The most basic one is the regular wild symbol that can replace all the other symbols to form winning combinations. For instance, in Play'n Go's Book of Dead Slot, the wild symbol is represented by Book Symbol. This means it can replace a symbol to get the minimum three symbols required to form winning combination on an active payline. In addition to the regular wild symbol, there are plenty of other wilds including.
Expanding wilds as seen in NetEnt's Starburst Slot
Stacked wilds as seen in Yggdrasil's Double Dragons Slot
Walking wilds as seen in NetEnt's Wild Toro Slot
Sliding wilds as seen in NextGen's Pharaoh's Wild Slot
Shifting wilds as seen in Playtech's Dolphin Cash
It's worth mentioning that Walking Wilds can only be found in NetEnt slots, Shifting Wilds can only be found in Playtech Slots while Sliding Wilds can be found in NextGen slots.
Scatter Symbols
Scatter symbols also play a very important role in video slot games. Usually, they are responsible for triggering free spins/bonus games when you land at least three symbols on the screen. Unlike wild symbols, scatter symbols can appear anywhere on the reels, even outside the paylines to trigger the bonus rounds. For instance, in ELK Studio's Electric Sam Slot, the Bell symbol is used as a scatter, and it triggers 15 free spins.
Colossal Symbols
Colossal Symbols appear as blocks of 3×3 or 2×2. These are symbols that will boost your chances of winning as they appear as overlays anywhere on the reels. Spinata Grange Slot has the colossal symbols.
Bonus Symbols
Bonus symbols vary from one video slot game to another, and they often come in the form of scatter symbols. They are responsible for triggering different bonus games that are described as 'a game within a game' in which you have an opportunity of winning massive prizes. Book of Ra by Novomatic is a perfect example of a game with bonus symbols.

In-game Bonus Rounds
As slot developers strive to make their video slot games to stand out from the crowd, the bonus rounds have evolved into different forms. Below, we look at some of the common in-game bonus rounds that you'll come across as you play different games and how they'll affect your gameplay.
Extra Spins
Free spins are usually triggered by landing a required number of scatter symbols, though there are other instances during which they can be triggered. Once active, you get an opportunity to receive a certain number of free spins, during which you spin the reels without any extra charge and still win real money in the process. The popular South Park slot adapted from the popular TV series South Park has up to 10 free spins to offer you.
Gamble Bonus Game
This one is only meant for the strong hearted players. If you cannot fathom losing all the winnings accumulated during the base game, you shouldn't try this game. However, if you like living on the line and can't seem to have enough of the adrenaline rush, then the gamble bonus game is for you.
Once active, the gamble bonus game gives you two options:
To correctly choose the colour of the face-down card
To correctly predict the suit of the face-down card
Correct predicting will see your winnings getting doubled or quadrupled. A wrong guess will see all your winnings disappear. You can play Ramses Book Slot if you want to see a good example of a bonus game.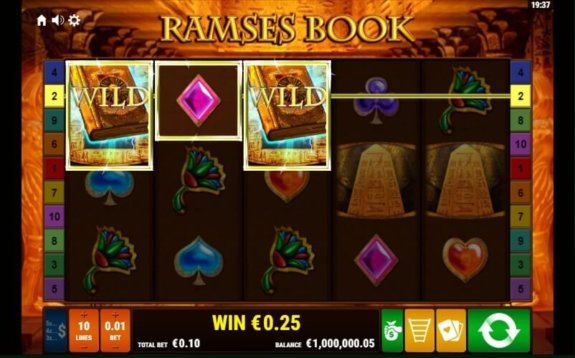 Multipliers
Multipliers are common features in video slot games. In most cases, they usually appear in collaboration with other symbols to bolster your wins. Sunny Scoops Slot has multipliers during the base game and bonus round that work together with the symbols to ensure that you land the €50,000 top prize effortlessly.
Other Important Features
In addition to all the features above, there are others that are worth mentioning as they frequently appear in the modern video slot games. They include.
The Re-spin feature
Thanks to this feature, the game's reels will re-spin themselves without any additional cost, and consequently improving your chances of winning big. The only difference between the re-spin feature and free spins game is that during the re-spin game, all the other reels remain locked in place.
There are multiple variations of the re-spin feature, but they all work in combination with the sticky wilds. A good slot game with the re-spin feature is Butterfly Staxx Slot.
Tumbling reels
Some of you might have come across the names Dropping Symbols, Cascading Reels or Avalanche feature. All these are substitute names used to mean Tumbling Reels.
During the tumbling reels feature, a sequence of things happens. First, winning combinations form. After that, all the symbols responsible for forming the wins disappear creating room for more symbols to fall from above the reels (like in an Avalanche) to take their space. If they too can form winning combinations, the sequence repeats itself until there are no more winning opportunities to be formed. Gonzo's Quest Slot was the first slot game to incorporate the Avalanche feature.
How to Play Slot Games Online
So, you already know a thing or two about slot games. So far, you know all the regular symbols and features associated with the game, and you also know some of the popular categories of slots. But are you prepared to try some of the slot games listed above? If you've ever played at the land-based casinos, yes, you can start playing slots at some of our recommended casinos. But if this is your first time online, you need to read this section too. It's important, and it will help you understand more about slots.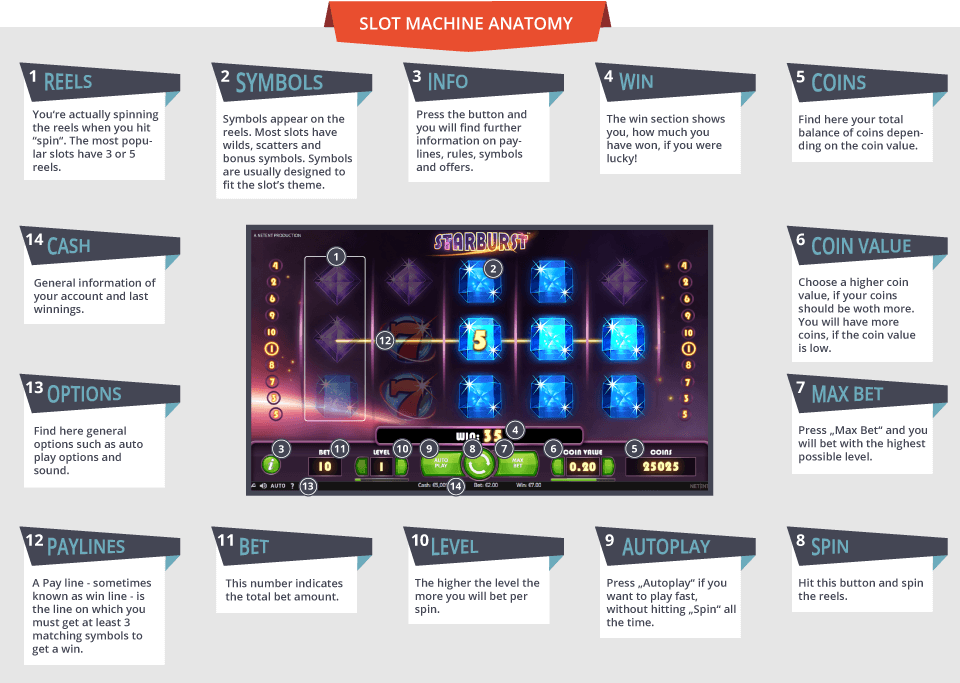 Step by step guide to playing slot games
Step #1: From the word go, the first thing that you need to decide is how much you want to spend on playing the slot. So to set the bet amount, you need to set the following parameters:
The number of paylines. Adjust this by using the respective buttons ( + or – buttons)
The coin value. You can also adjust this by clicking on the + or – buttons. In some instances, such as in Barcrest's Action Bank slot, the number of paylines is usually fixed, so all you need to do is choose the coin value
Take note that the amount you wager will be calculated by multiplying the number of active paylines by the coin value.
Step #2: Now that you've already selected your bet parameters, you can go ahead and click/select the spin button. This will immediately spin the reels. If you used to enjoy the 'hold and nudge' feature that was offered by the land-based slot machines, then you'll like games such as Ted Slot. Otherwise, wait to see if you've won any amount that you can immediately withdraw.