What is responsible gaming?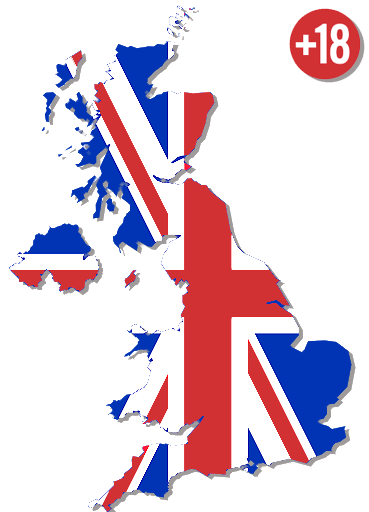 Responsible gambling is a series of social responsibility policies that are found within the gambling industry, established by leading authorities, control boards, casinos and other vendors. Such policies aim to ensure for the integrity and fairness of all gambling activity, as well as promoting the potential negatives that come with gambling, including addiction. Ultimately, gambling should be undertaken for fun, not as a method of paying your bills. However, some are at risk of going away from this ideology, which is why a host of responsible gambling areas are now associated with the industry, including:
The protection of vulnerable players.
The prevention of underage gambling.
Measures against criminal activity.
Information protection.
Payment protection.
Secure environments.
Ethical and responsible marketing.
What is bad about gambling?
While there are plenty of benefits when it comes to gambling, there are also some potentially harmful points. The following are the main factors that are considered bad about gambling, with many organisations working hard to support players here too:
Addictive – Gambling undoubtedly has the potential to become addictive. Addiction involves continuous gambling, despite potential negative consequences. Many will try and play down or lie about their gambling addiction, however many define it as the brains reward system being distorted. When gambling is not available, addicts can become depressed or irrational.
Mental & Physical Health – Gambling can also potentially negatively impact a players mental and physical health. Anxiety and depression are often experienced by those addicted to gambling, which in turn can lead to alcohol problems or other health issues.
Relationships – Those who are so immersed with gambling can often place less importance on personal relationships, whether it be friends, family or significant others.
Financial Worries – Of course, one of the biggest dangers with gambling surrounds money. It is easy to wager beyond your means and go over your budget, with games having been designed to keep players hooked in.
Is gambling addiction a mental health issue?
Research suggests that those with gambling related issues are more likely to suffer from mental health problems, such as stress, low self-esteem and anxiety. Telling signs of this can include extreme mood swings, feeling down, having suicidal thoughts or only getting enjoyment from gambling. Some may gamble in an attempt to overcome problems, however this pastime can actually make things worse. Those who have experienced significant losses through gambling may also be more susceptible to chasing losses, which could lead to heightened feelings of disappointment. Studies into this subject show that the brain's rewards system can be effected by continued gambling, leading to other aspects of life being insignificant. However, it has been proven that reward systems can be rebalanced, with help being on hand to all players, something which we will discuss further down this page.
Keeping things under control. How to play safely?
In order to give yourself the best possible chance of consistently gambling safely, there are a few things in which players must keep in mind, as well as some measures that can be taken when operating online:
Remember that gambling should first and foremost be viewed as a form of entertainment and enjoyment. Those who view it as a means of making money and paying the bills are at risk.
No matter what type of gambling it is that you enjoy, never chase your losses. Instead, take some time to recuperate and return when you are comfortable in doing so. Due to the nature of the beast, chasing losses can often lead to even greater losses.
Be sure to set yourself a budget, which should be a small proportion of your disposable income. Those who gamble more than they can afford to lose can get themselves into financial difficulty.
Keep track of your spending, which will make sticking to a budget a lot easier. Online banking and casino records make it simple to look back on money spent, so there really is no excuse.
Respected gambling sites today make it possible for players to set themselves deposit limits, which is another easy method of keeping spending to a minimum. Deposit limits can be set on a daily, weekly or monthly basis in most cases.
Never gamble when under the influence of drugs or alcohol. Doing so increases the likelihood of spending beyond your means or making decisions in which you would not normally make.
Players in the UK must be aged 18 of over in order to legally gamble. Any site that accepts players below this age are not trustworthy and are operated against the laws set.
If you believe that you may have an issue with gambling, try and be honest with those around you. Friends and family will be happy to lend a helping hand, however they can only do so if they are familiar with the situation.
Questions to ask yourself to spot signs of gambling addiction
Players who are unsure as to whether they have a problem surrounding gambling can ask themselves a series of questions. The answers to the following questions will provide a much clearer indication as to whether you are addicted to gambling:
Are you gambling with more than you can afford to lose?

Do you have to gamble with larger sums in order to get the same rush?

Do you regularly return to gambling in an attempt to earn back losses recently suffered?

Have you had to borrow cash or sell items in order to fund your gambling activity?

Do you feel that gambling has become an issue?

Have you ever suffered any health issues, such as stress or anxiety?

Has anyone ever told you that you are gambling too much?

Have you got into financial difficulty due to your gambling habits?

Have you ever missed work or other events because of gambling?

Do you gamble on your own for extended periods?
How do I limit my play?
As we mentioned earlier, there are ways in which players can limit their gambling activity. Below are the simplest and most effective methods of doing so:
Deposit limit – When signing up at an online casino, be sure to set yourself a deposit limit, based on your overall budget. While this can be edited, it makes overspending much more difficult.
Loss Limit – Similarly, players can also set the maximum amount in which they can lose in a specific period of time. As soon as this figure is met, gamblers will be unable to carry on playing. This feature is available at most gambling sites available to players in the UK.
Stake Limit – Online casino games will often come with a maximum stake. As a result, players can target games that suit their budget and objectives. According to reports, the UK is considering slashing this amount to £2.
Product Block – Products can be downloaded that will block specific platforms, including gambling apps, from your devices. Product Block allows you, in some online casinos, to block out certain games that might be triggering your addictions. For example: you can decide to avoid playing Poker, so Product Block would ensure that you no longer have access to that games.