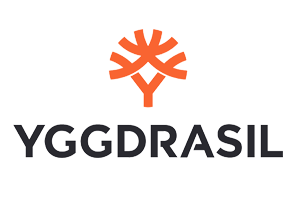 In an industry that has come to be subjugated by a few companies, it requires any new or aspiring company to posses something special to break through, let alone leaving a mark. This is what has happened to new software developers, Yggdrasil Gaming, over the past few years. This boutique developing company has risen through the ranks to offer industry players some of the most impressive and complete casino games.
Designed and developed with eye-catching graphics worthy of a long awaited Hollywood animation blockbuster, strong game features such as jackpots and RTP not forgetting to mention intelligent game features, Yggdrasil Gaming has successfully put together a package that's winning fans across the industry. Their products have come to gain a huge following among players – both new and professional alike – a factor that has seen more and more casinos integrate them to their site.
Because of how popular Yggdrasil Gaming has become, and the impact it has had in the industry, we at All Video Slots have taken the time to try out their product. This includes their games as well as their online casinos and written down this comprehensive review on them. We've also highlighted some of the best Yggdrasil Gaming based on the bonuses they offer, their game selection, and overall service delivery.
Plus, there are a number of outstanding Yggdrasil Gaming casinos online; we've recommended a number based on several factors.
Read More
---
Best Yggdrasil Casinos
CASINO SITE
SIGN UP OFFER
GAMES
VISIT






---
What You Should Know About Yggdrasil Gaming
As already stated severally, Yggdrasil Gaming is a relatively young company in the iGaming industry. The team behind the company first launched the product in 2012, but it wasn't until 2013 when they first got a license to offer their games to online casinos. In 2014, their first set of games Robotnik, Magic Mushrooms, Pyrons, Draglings, Fruitoids and Reef Run saw the light. Even at such an initial stage the clearly identifiable characteristics of their games were there for players to see – the crisp, beautiful graphics and silky-smooth animations gliding fluently became a trademark for their product.
Yggdrasil Gaming's core principles are, according to their founder Fredrik Elmqvist, innovation, originality and handwork not forgetting to mention a customer-first approach. All these aspects combined, plus plenty of talent and dedication from the brilliant minds at the company have seen Yggdrasil Gaming grow extremely fast. The games can now be played at both the traditional online casinos as well as the Cryptocurrency backed platforms, something that other companies like NetEnt, Microgaming and Playtech are yet to achieve.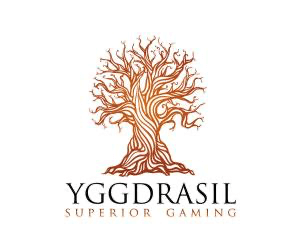 The company's name 'Yggdrasil' has been adapted from the Norse Mythology. During the Vikings era, Yggdrasil referred to the World Tree – a huge ash tree – which stood at the center of the universe and whose branches stretched to the heavens and the roots went deep down to the foundations of the world. The tree also held all the worlds in existence, including the realm of the gods and the human world.
Having settled down for a name like this, Yggdrasil Gaming had no choice but to deliver some of the most excellent games. In addition to the crisp graphics, silky-smooth animations and a gameplay that's enjoyable, rewarding and dynamic, they adapt their games from history and myth, transporting you to the wild jungle (as seen in Jungle Books slot); wild wild west (as seen in the one armed bandit slot) and the Vikings/Norse world (as seen in Age of Asgard and Lillith's Inferno).
At the time of writing this Yggdrasil Gaming review, the company proudly holds licenses in several jurisdictions. This includes Romania, Gibraltar, the UK and Malta. It also holds offices in several countries including Poland, Malta and native Sweden.
---
Why Yggdrasil Gaming?
So why exactly Yggdrasil Gaming? This is a question that any serious player should ask him/herself before playing the company's games! Let's start with the obvious features that stand out in Yggdrasil Gaming slot.
First and foremost, Yggdrasil Gaming's games are known for their excellent quality. Specifically, this company has gained quite an outstanding reputation for designing video slots with high production value. This cuts across the graphics, which are in HD, immersive and beautifully rendered, sound effects that are very realistic and lifelike, not forgetting to mention the visually appealing and slick animations. In fact, as you spin the game's reels, it becomes very evident that there's so much effort taken into ensuring they are not only captivating, but they are also fun and entertaining to play.
Some players may argue that the company only concentrates on developing slot games. As much as this is true, since slots are the bread and butter of the company, Yggdrasil Gaming puts the same effort in designing other casino games. It has scratch card and keno offerings, which players can also play at the Yggdrasil Gaming casinos. Most of the Yggdrasil Gaming competition hardly focuses on these games because they are not as popular as slots and table games. However, when it comes to Yggdrasil Gaming, there's a good selection of high standard scratch card and keno games.
Yggdrasil Gaming Splitz Symbol Feature

The Splitz symbol feature was launched only recently, in December 2019. It's one of the unique features to Yggdrasil Gaming's slots and which offers you the chance to boost your winnings by – as the name suggests – splitting symbols into three. A good example of slots with this feature is Neon Rush Splitz and Temple Stacks Splitz slots, which were only recently released in 2020.
Yggdrasil Jackpot Top Up Feature
Besides the Splitz symbol feature, Yggdrasil Gaming also has the jackpot top up feature. This feature, however, is an only limited or accessible to player living in Finland. Yggdrasil entered into a multi-million deal with the Finish regulatory body, Veikkaus, to allow Yggdrasil Gaming to partner with local land based casinos to add cash to their local jackpots.
---
Yggdrasil's iSense Technology
iSense technology is only unique to Yggdrasil Gaming's game portfolio. By incorporating it to its games, Yggdrasil Gaming have managed to produce a sleeker stop frame motion animations plus remarkable transitions. The best part about is all these are possible without the need of using Java or Flash.
What does this mean to you as a player? Does it have any effect to your gaming sessions?
Of course it does. It means that you'll have faster load times for all the game. Furthermore, you can play all of Yggdrasil Gaming's content across a wide selection of devices, without worrying whether your OS supports the games.
---
Yggdrasil Gaming Boost Platform and BRAG tool
There is also the BOOST platform, which is another technology that as put the company on the map. It works mostly with the online casinos as it offers operators with Yggdrasil Gaming content to promote a wide range of the casino's games as well as creating exceptional games.
We can't also forget to mention the BRAG tool, which is aimed at enabling you to push your Yggdrasil Gaming wins to friends on multiple social media platforms. It's a one in a million concept that we've only seen it in video games, and not in slots.
---
Yggdrasil Fan Site
Social media isn't the only aspect that Yggdrasil Gaming is using to remain relevant among casino players. It also has a fan site where they constantly publish demo versions of their new games. And to ensure that the fan site reaches as many people as possible, they also take up the role of marketing it themselves, instead of leaving it to third party bodies.
At the fan site, you can always play all the available games for free before opting to spend some real money on them. These demo versions have the full features of the real money games, which makes it possible for you to make accurate decisions when deciding to play them at the casinos.
---
Yggdrasil YGS Masters Concept
2019 must have been a very busy for Yggdrasil Gaming. The company released the Splitz symbol feature, a number of slot games and yet another highlight, introduced the YGS Masters concept.
The YGS Masters concept is a state of the art innovation that allows upcoming gaming companies as well as the established studios to incorporate their games on the Yggdrasil Gaming platform. This move was highly welcomed in the company as many view it as a strategy to put Yggdrasil Gaming at the helm of open gaming. It further makes Yggdrasil Gaming products more diverse and appealing than ever before.
How has it been accepted in the industry so far? We can say that it's doing good! Since it was introduced, the platform has seen the release of titles such as 9K Yeti (by 4ThePlayer); Niagara Falls (by Northern Lights) and Nikola Tesla's Incredible Machine (by Rabcat Studio).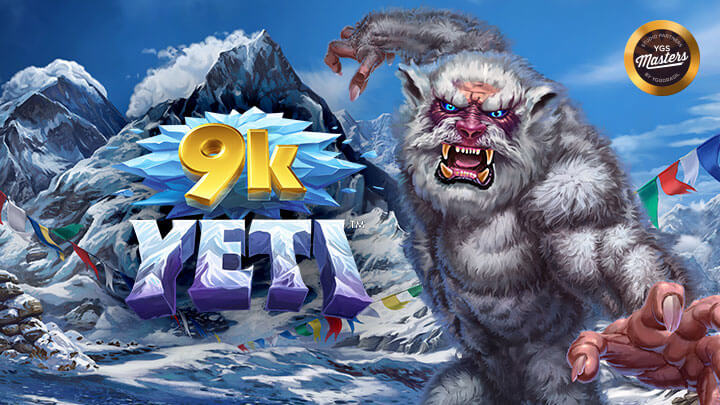 ---
They Could Improve on Certain Areas
Despite being a huge success in the iGaming industry and excelling in multiple areas, we felt that Yggdrasil Gaming could improve on some important areas. For instance, it's main shortcoming is the fact that the company's game collection isn't as large as what other providers in its caliber offer. But we can cut them some slack assuming that they are still relatively new in the niche and focus more on delivering quality than quantity.
While the Yggdrasil Gaming slots have been lauded industry-wide for high graphics, sleek animations and fun themes, they've also been criticized for being very volatile games. Most of the software companies in the same league as Yggdrasil Gaming have games that pay out reasonably frequently, albeit small amounts of cash. However, when it comes to Yggdrasil Gaming, you'll only be expecting high wins, which come once in a while.
Lastly, the area that we believe they should also improve on is their live casino offering. At the time of writing this Yggdrasil Gaming review, the company doesn't offer any live casino games.  This means that if you'd like to experience these games, you'll have to visit other providers such as NetEnt, Playtech or Evolution Gaming.
---
Top 10 Yggdrasil Gaming Games
We were committed enough to try out the majority of Yggdrasil Gaming Games. Given that their game selection isn't as bolstered, this took us almost a week to complete. And while trying out their games, we were taking into consideration a number of factors that include hit frequency, playability, bet limits, and appearance. At the end of it, we came up with this list.
---
The 5 Yggdrasil Gaming Slots with the Highest RTP
As far as the RTP is concerned, Yggdrasil Gaming has games that have very high figures. We are talking about figures as high as 98%, which in our opinion are some of the best in the industry. So, as were playing the games trying to find the best/popular games, we also compiled the list of games with the highest figures and listed them below.
Slot Name

RTP

Jokerizer Online Slot
98.00%
Beauty & the Beast Online Slot
97.10%
Tut's Twister Online Slot
97.10%
Nitro Circus Online Slot
97.10%
Dark Vortex Online Slot
97.00%
---
The 3 Latest Games from Yggdrasil Gaming
Are you searching for the latest casino games online? Perhaps because you want to enjoy the latest slot features? Well, you can always try out the following Yggdrasil Gaming slots. They are the latest additions to the software developer's portfolio and can be played across all Yggdrasil Gaming casinos.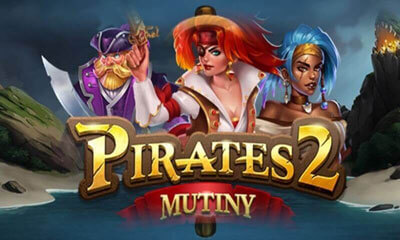 Pirates 2: Mutiny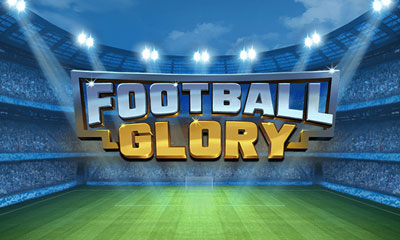 Football Glory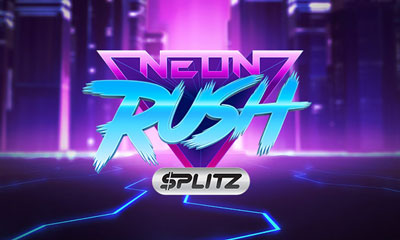 Neon Rush Splitz
---
What Games Does Yggdrasil Gaming offer?
Yggdrasil Gaming has adapted well to the ever changing trends in the online casino industry. As more technological inventions are incorporated in the industry, Yggdrasil Gaming continues to grow further. As we've stated already, the initial offering for Yggdrasil Gaming was slots. However, with time, they've incorporated all manner of casino games. You can now play scratch cards, keno and table games. Let's have a look at each of the company's offering below.
Yggdrasil Gaming Slots
Yggdrasil Gaming draws on the skill of some of the most talented creative minds in the world. From game mathematicians to animators and artists, the company relies on their expertise throughout the production stages – from conceptualization to execution. The result is online slots that look and function much better than the industry standard. In fact, their games are so good that some of the other top software providers try to emulate what Yggdrasil Gaming has to offer.
Live Casino
As we've already mentioned, Yggdrasil Gaming is yet to release live casino games. Given the technicality involved in developing the live casino games, as well as the cost of running the games, it may take a few years for Yggdrasil Gaming to have a team of in-house software developers to develop live games. However, like their other products, we expect when they do release their games, they are going to be worth the wait.
Progressive Slots
Yggdrasil Gaming may not be famous for progressive jackpot games given that they only have a handful of titles to show for in this category. At the time of writing this Yggdrasil review, there are only like four jackpot games. Out of the four, only one, Jackpot Raiders, is a progressive title. This game was only added to the catalogue recently and can be played across all Yggdrasil Gaming casinos online.
Table Games
We are going to discuss quite a lot about the Yggdrasil Gaming table games as they are still relatively new and few people know about them.
When they released their table games in 2018, their target market was players who expected more; I mean those who want the best games using the latest technology. As a result, these games are characterized by short load time across all platforms as well as intelligent Wallet Adopter software, which integrates payments across all platforms. This has enabled the operators to net a huge following from other operators.
Yggdrasil Gaming's business mode has always been to involve their own software team when developing their games as well as using their own server. This server is usually integrated with operating systems at multiple Yggdrasil Gaming casinos. The revenue collected is then split between the server and each online casino. Their new table games are also operated along the same lines. These games initially included blackjack, but baccarat and roulette were later included to the portfolio.
---
What Makes Yggdrasil's Table Games Special?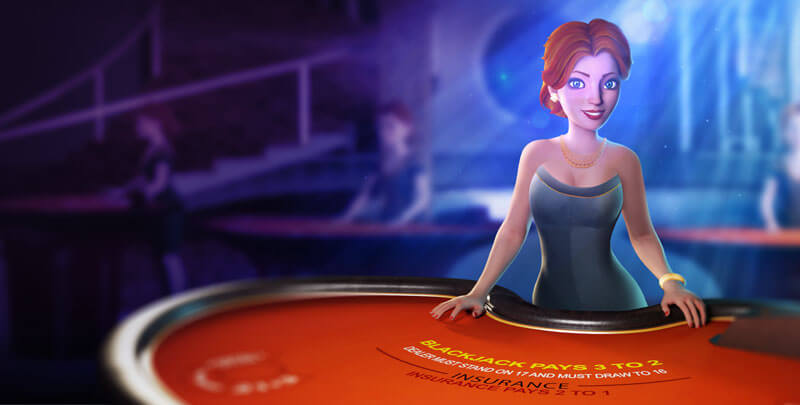 Yggdrasil Gaming is widely known for developing games with sharp graphics and seamless functionality. These same traits extend from their slot games to their table games. In fact, their reputation for pushing the technological envelope and immersive visuals has been taken a notch higher in their table games.
Traditionally, the software based table games at the online casinos have lacked the appeal of the live casino games. Most of the players believe that this can be unswervingly ascribed to the fact that the software based games lack the player-dealer and player-player interactions. There's no denying the fact that live dealer games offer a more interactive offering, but even these games come with technical glitches of their own as well as not being able to offer multiplayer gaming options.
These are some of the aspects that Yggdrasil Gaming table games resolve. The company combines the best aspects of live dealer and Random Number Generator games together to offer an entertaining and all round gaming experience. A fully immersive, 3D experience is usually created using cutting edge motion capture technology to produce life-like movements in the virtual dealers.
But how do they do achieve this? They use the company's state of the art in-house software referred to as REDUXTM. This software has enabled the developing team to come up with different characters, with each one of them having their own hand movements, facial expressions and ways of interacting with players.
Additionally, REDUXTM also enables the developers to include several adaptable features in the table games. This is aimed at ensuring every operator (online casino) customizes their game as per their player's preferences and make the games more memorable. The features will also ensure that players are rewarded with side bets.
---
Yggdrasil Gaming Casino Mobile
Yggdrasil Gaming's games are very compatible with mobile devices, a factor that has seen them get integrated to online casinos easily. To ensure that players can seamlessly play the games on their mobile device, without any limitations, the company has developed all their games using the HTML5 technology. This makes it possible for Android, Windows, and iOS players to have the same experience while playing the same game.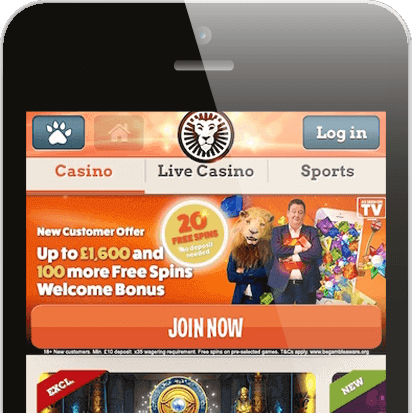 ---
Latest Yggdrasil Gaming Casino Bonuses
Casino bonuses are simply free credits awarded at the casinos. They come in different formats including cash, free spins, points and other goodies. They happen to be one of the many reasons why beginners and pro casino players shift to playing online or pick online casinos over the land based casinos.
When it comes to Yggdrasil Gaming casinos, they have plenty of bonus offers to award you. These bonuses vary from one casino to another but they basically follow the same format mostly.
Get awarded the bonus
Meet the required requirement(s) as spelt in the terms and condition
Claim or use the bonus as per the terms and conditions
Best 3 Bonuses for Yggdrasil Games
CASINO SITE
SIGN UP OFFER
GAMES
VISIT


When you sign up at any one of the listed Yggdrasil Gaming casinos listed above, there are several bonuses that you'll notice cut across board. They include:
Welcome bonus offer: Awarded when you sign up at the casino. They take different formats including free spins and cash money
Reload bonus offer: When you make a subsequent deposit after the initial deposit, you qualify for this bonus if the casino has it on offer
VIP bonus offer: The casinos listed on this page also have VIP programs. Under this, players can claim a host of bonuses, which range from welcome bonuses, Cashback bonuses, free spins, reload bonuses and birthday surprises. However, unlike the regular player's account, the VIP account ensures that you only get the best of the best
---
Yggdrasil Gaming Awards
Fredrik Elmqvist, who was a former NetEnt CEO, founded Yggdrasil Gaming only recently, in 2013. However, the company bloomed soon after winning their first ever award at the EGR B2B awards ceremony as the Software Rising Star of 2015. Since then, there has never been looking back for Yggdrasil Gaming as they've gone ahead to win numerous awards. These include:
Slot Provider of the Year from EGR B2B Awards in 2016
Innovator of the Year from the International Gaming Awards in 2017 and 2018
Innovation in RNG Casino Software from EGR B2B Awards in 2018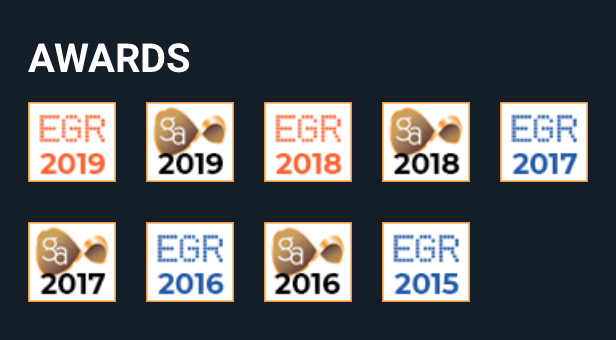 ---
Yggdrasil Gaming FAQ
Can I play at Yggdrasil Casinos?
Playing at the Yggdrasil Casinos is subject to two factors:
Whether the online casino offers its services to your country
Whether you've attained the minimum required age to visit the casino
If you live in a region where the casino offers its services and you are at least 18 years of age, you can play at the Yggdrasil Gaming casinos.
How do I register at the Yggdrasil Gaming Casinos?
Signing up at the Yggdrasil Gaming casinos is as easy as following the steps below:
Visit the Yggdrasil Gaming casino of your choice. You can start by picking any one of the casinos on this page
Click on the 'sign up', 'register' or 'create account' button
Follow the onscreen instructions. When signing up, ensure that you've provided the required information accurately
Confirm your registration by checking out the 'T&Cs' box
Log into your email account, click on the email confirmation link to complete the registration process
Is it possible to win while playing at the Yggdrasil Gaming casinos?
Yes, it's possible to win while playing at the Yggdrasil Gaming casinos. All games offered at licensed and regulated Yggdrasil Gaming casinos are 100% fair and random. They give every player a fair chance of winning.
Do Yggdrasil games offer free spins?
Yes, Yggdrasil gaming slots offer free spins. Like the majority of the online slots, you can trigger the free spins by getting the required symbol combination.
What is the maximum amount of money that I can win?
The maximum amount that you can win playing Yggdrasil Gaming varies from one slot game to another. But generally, Yggdrasil Gaming has high paying slots, with some games offering you as much as €1 million in payouts.